Get in touch:
US:1-732-603-3895
Canada:1-647-707-1967
India:011-91-09769737220
More
Staffing Services
Whether you need additional support for a week or a year, we understand you need more than someone with the right technical qualifications – you need a professional you can rely on to take your work as seriously as you do. Understanding your business, your culture, and your needs is our business. We have technical professionals with the industry experience, technical abilities, and soft skills you need ready to go to work for you.
Our staffing services include contract consulting, permanent placement and managed services across all roles, levels and technologies.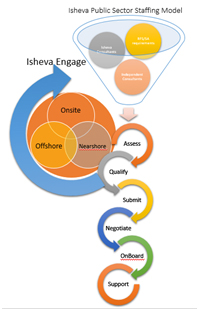 Other Links